Alicia Collins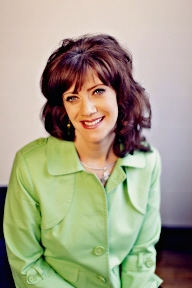 Alicia Collins is a professional wedding and event planner, based in Lexington, Kentucky. She has been involved in the wedding and events industry since 1996, and has developed a love and passion for working in this field. Alicia's number one goal is client satisfaction and she achieves this by listening carefully to their wants and needs and then crafting a unique event especially for them. After graduating from Ball State University, she spent 12 years planning weddings, events and major conventions for Marriott Corporation. This career path lead her to start her own company, and in 2002, Great Expectations was founded. Finally, after a 2 year stint with the University of Kentucky catering department, she was able to concentrate on her business as a full time venture. Since, Alicia has had the privilege of working with many wonderful clients from high profile weddings to nonprofit events to equine customers. Alicia is committed to children's causes such as the Autism Walk, Coaches for the Kids, and loves her pets. (She is a cat and a dog person!)  Alicia is a proud mother to three daughters, Lauren, and twins, Katherine and Julia, and married to her best friend, Gormon Collins.
Deanna Jones Dillender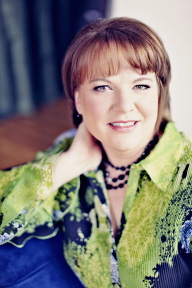 Deanna Jones Dillender is a professional events planner with over 20 years of strategy, planning and décor experience. Deanna's commitment to her client is evident in everything she does. She is known for planning beautiful and flawless events in the Bluegrass community. Her expertise runs the breadth of corporate, social, wedding and nonprofit events. Her greatest satisfaction is seeing the joy on clients' faces when everything comes together beyond their expectations. Deanna's experience as an event planner includes for Marriott Corporation, Radisson International, the American Heart Association and the past 12 years as co-owner of Great Expectations. In addition to wedding and event planning, Deanna has a passion for design, flowers and decor.  It started innocently in 2006 just to help out a few clients. But, a new passion was quickly born.  Deanna is a member of the Kentucky Florist Association, has participated in Master Florist classes, and attends many regional design events to learn the latest trends and products available. Deanna graduated cum laude from the University of Southern Indiana.  She has served as a past President for Meeting Professional International, Bluegrass Chapter. She is also a committed volunteer for the American Heart Association, the Kiwanis Club of Lexington and US Veteran causes. She has taught as an Adjunct Instructor for the National Center for Hospitality Studies at Sullivan University – Lexington Campus, teaching event planning and hospitality classes.  She loves staying busy with her family, traveling and new projects.